Medically Directed Weight Loss & Nutrition Programs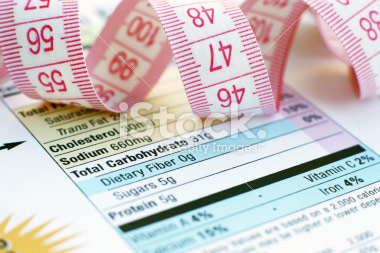 This program is to facilitate healthy weight loss with direct supervision of the Nurse Practitioner. Your medical history, lifestyle, and behavioral habits are considered at your initial consultation. Both short-term and long-term weight loss goals will be outlined. At your initial consultation, identification of poor habits such as snacking and stress eating behaviors, may be minimized with the short-term use of prescription appetite suppressants such as Phentermine and Diethylpropion and long-term use of newly FDA-approved drugs such as Belviq, Contrave, and Qysmia. Additionally, consideration of other problems contributing to obesity such as metabolic disorders and/or hormone imbalances is critical to aide in healthy weight loss. You will be prescribed meal plans that are calorie restricted and macronutrient balanced to promote weight loss while providing essential nutrients and sufficient calories to maintain energy levels. These meal plans are based on low glycemic carbs, lean proteins, and healthy fats. Foods on your grocery list may be found at any local store. Women may lose a half-pound to 2 pounds per week and men may lose 1 to 3 pounds per week. Weekly weigh in visits are advised and accompanied with a weekly vitamin B12 supplement with amino acids and antioxidants (called Vitamin B12 MIC or Lipo B12 injections) that may aide in energy and metabolism are administered in clinic. This program is on a month-to-month basis after the initial 8-week new patient fee.
$279 NEW PATIENT 8-week Medically Directed Weight Loss Program
Initial consultation and one-month follow up visit with NP
Body composition and analysis with BMI risk classification
Prescription for appetite reduction medication and/or other medication
as per initial assessment (cost of prescription(s) are not included in clinic fees)
Low glycemic index meal plans with grocery lists prescribed by NP
Weekly weigh in visits with weekly vitamin B12 MIC (Lipo B12) for 8 consecutive weeks
Renewal fees for returning patients for medically-directed weight loss:
$50 - NP visit for weight loss follow up
$99 - NP visit and renewal of weekly Lipo B12 injections for 4 consecutive weeks
$25 - Body composition analysis scale
*Meal replacement protocols using nutritional products, such as Quest Nutrition and Healthwise, are also available for patient convenience with same program above.
HCG Weight Loss Protocol
Dr. Simeon's Pounds and Inches Protocol is a very low calorie diet weight loss program used in combination with the hormone HCG. Patients are prescribed a diet of 500 calories while self-administering a daily injection of HCG. This allows the body to use the abnormal fat stores as energy and results in a more rapid, but safe, reduction in weight. Women average a loss of a half-pound to 1 pound per day and men average a loss of 1 to 1 to 2 pounds per day. A minimum of 23 days on the protocol is advised but may be extended to 40 days if required for desired weight loss. This program is also under the direct supervision of the Nurse Practitioner. Follow-up nutritional counseling and ongoing support is strongly advised post-HCG. Lifestyle changes are encouraged to maintain weight loss. Inquire about a discount given to our post-HCG patients to start the Medically Directed Weight Loss program as described above.
$279 NEW PATIENT HCG Weight Loss Protocol
Initial consultation with NP including a review of the HCG protocol
Body composition and analysis with BMI risk classification
Prescription for HCG (cost of prescription not included in clinic fees)
Weekly weigh in visits with weekly Lipo B12 vitamin injections for 8 consecutive weeks
*A $50 non-refundable deposit is required when scheduling your initial appointment. This fee will be applied to your program fee.
*All prices and services subject to change without notice.
Meal Replacement Products
Meal replacement products are a great option for those moments when meal preparation is not an option. We offer products that are both healthy and delicious to be used in place of a meal or snack. Inquire about our meal replacement protocols to ensure you are getting your proper nutrition while reaching your weight loss goals. This is a great option for those "on-the-go"!
We offer high quality meal replacement products such as protein powders and shakes, bars, chips, and soups. We feature products that have no artificial sweeteners and many items are gluten-free.