Hormone Therapy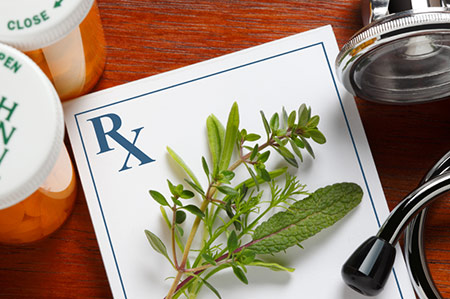 What are hormones and why do I need them?
Hormones are an essential part of the metabolic process of living. Hormones are important for the cells, organs, and metabolism. Our hormones decline through aging, disease, or trauma. When this happens, we begin an accelerated aging process. Loss of hormones is one of the major reasons for our deterioration as we get older, both physically and mentally. Hormones are beneficial at any age, but the best long-term protective benefits are achieved if hormones are replaced when you begin to lose them, typically in our early 40's.
Polycystic Ovary Syndrome or PCOS is one of the most common hormonal endocrine disorders in premenopausal women. At least 1 in 10 women are known to have this disorder and the prevalence of this disorder is on the rise. There are many signs and symptoms that a woman may experience and some women may only experience one or two. Common symptoms may include irregular or missed periods, infertility, frequent miscarriages, cysts on ovaries, weight gain, acne, facial hair or abnormal hair growth on unusual areas of body, thinning hair on scalp, anxiety and mood changes. Since PCOS cannot be diagnosed with one test alone and symptoms vary from woman, this endocrine disorder may missed by your primary practitioner or gynecologist. For this reason PCOS is often referred to as the "Silent Killer". Early diagnosis of PCOS is important as it has been linked to an increased risk for developing several medical risks including insulin resistance, type 2 diabetes, high cholesterol, high blood pressure, and heart disease. Treatment includes diet, exercise, weight loss (if applicable), and hormones such natural progesterone and thyroid.
What are Bio-Identical Hormones?
These are hormones that are identical to human hormones in their molecular structure. They are made from a vegetable materials such as yams and soy by specially trained pharmacist at compounding pharmacies. We call these hormones "natural" since they are natural to the body. The body accepts and metabolizes these hormones as if it made them. This results in fewer side effects.
How do I know if I need Bio-Identical Hormone Therapy?
Are you over the age of forty? Have you noticed a decline in your energy levels or feeling a little "down"? Maybe you have recently been experiencing symptoms associated with menopause such as hot flashes, fatigue, insomnia, mood swings, and decreased concentration and libido. Possibly you are a man who has lost their drive and assertiveness, or experiencing diminished energy and libido. Have you have been trying to lose weight without much success? These symptoms may be related to hormonal deficiencies.
How do I get started?
To get started with Bio-Identical Hormone Replacement Therapy a few baseline blood tests will be obtained and correlated with your medical history and current symptoms. Once it is determined which hormones are deficient or suboptimal, you will be started on replacement therapy customized to your individual needs.
Laboratory Testing
For your convenience, we can perform your blood draw onsite as ordered by the Practitioner. All laboratory testing performed at Rejuvium is with True Health Diagnostic (THD). THD works with nearly all insurances. Click here (enter website for THD:
https://truehealthdiag.com/
) to learn more about THD comprehensive tests and their insurance billing policy. For patients who are paying out-of-pocket for laboratory tests, THD has the most competitive pricing. For this reason, THD is our preferred choice in laboratory testing for these patients.
Appointment is required for lab draw. Lab draw is free of charge for patients of Rejuvium
$20 Drawing fee for non-patients
---
$299 for Initial Consultation with the NP. After the consultation period, an annual hormone program fee of $200/year is required.

The annual program fee includes all follow ups with Practitioner whether in-person, via phone or email regarding hormone therapy, prescription refills and medication adjustments, review of labs and records, and continuous staff support.  Refills are dependent upon compliance with follow up and lab testing as directed by the Practitioner and timely payment of program fee(s).

Fees exclude the cost of hormone prescriptions and laboratory fees. Check with your insurance to determine coverage of prescriptions and labs. Rejuvium does NOT bill insurance for any clinic or professional fees. Flex spending and HSA accounts may be used to pay for fees.

Two to three follow up visits per year is to be expected on Bioidentical Hormone Replacement Therapy.
* Appointment is required for lab draw. Lab draw is free of charge for patients of Rejuvium.
* $20 Drawing fee for non-patients.



A Brief Review Of Our Most Abundant Hormones →