Tricia Chavez, BSN, RN, MSN, FNP-C and Proprietor of Rejuvium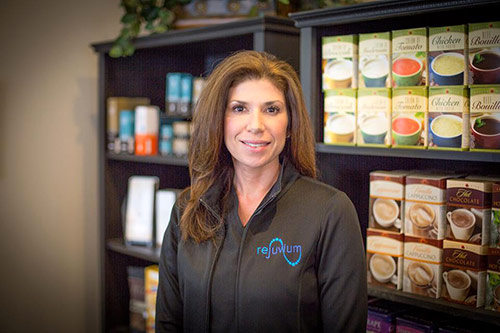 Tricia Chavez, is a Board Certified Nurse Practitioner, who has been a practitioner in the field of clinically supervised weight loss, wellness and esthetics for over 7 years, re-establishing the name of her practice as Rejuvium in 2013. As Rejuvium's proprietor and medical director, Tricia has gained a well-earned reputation for helping her many clients reach their weight loss goals by delivering medically directed weight loss programs with a focus on combining both healthy nutrition and medications to achieve weight loss and overall health improvements. At Rejuvium, Tricia also offers bio-identical hormone replacement therapy, skin care and medical aesthetics such as Botox Cosmetic, FDA approved dermal fillers, body contouring treatments, and many other aesthetic services, tailored to her clients' specific needs.
Tricia brings her previous ten year history of nursing in cardiology as both an RN and NP, to this field, giving her a unique and in-depth perspective about how obesity can adversely impact one's health and quality of life. In addition to being a Board Certified Nurse Practitioner, Tricia has obtained highly specialized training in weight loss, hormone replacement therapy, Botox Cosmetic, dermal fillers, vein sclerotherapy, and many other aesthetic services, to bring the most medically advanced solutions to her clients. Tricia also serves as the Medical Director for the Acaydia School Of Aesthetics.
Tricia Chavez obtained both her undergraduate and graduate degrees in Nursing from the California State University of Fresno. Beginning in 1997, as a Registered Nurse she worked in acute-care cardiac units at Saint Agnes Medical Center. In 2004, after graduating with a Master's in Nursing in Family Practice, she continued her career in the field of cardiology as Nurse Practitioner with Cardiovascular Consultants Physician Group. In 2007 she moved to the greater Salt Lake City area with her husband and began her career in the weight loss and wellness industry.